Kitchen Cabinet Refinishing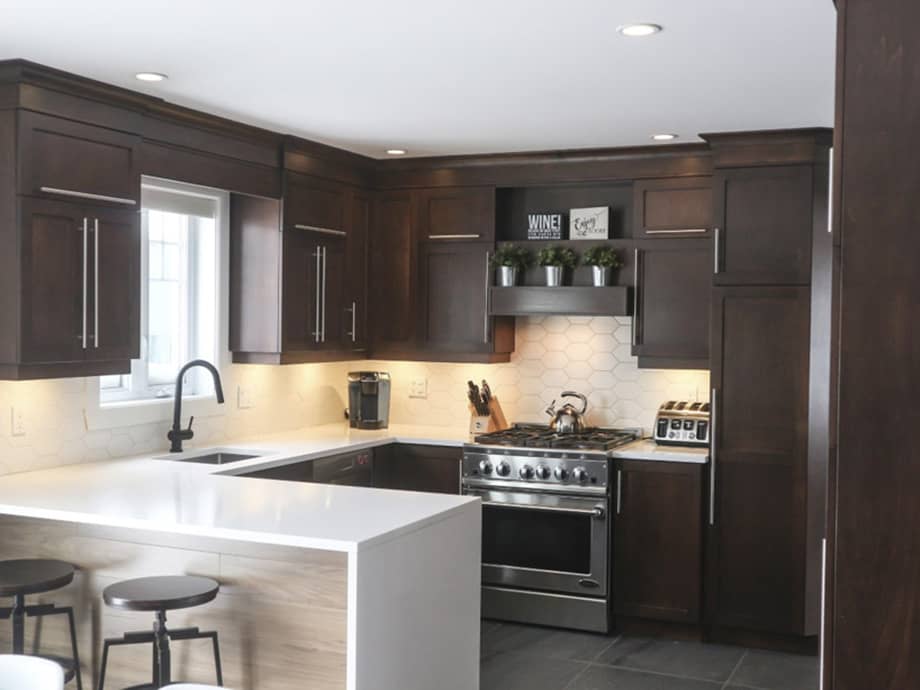 After receiving countless requests over the past decade from customers we provided exterior finishing services to, we finally made the decision to provide a painting service for the interior of a home.
However, like our exterior services, we would only settle for the best. There are tons of painters who can properly paint your walls but we noticed that conventional painters were not specialized enough to properly repaint cabinets. The ones who specialized in this resorted to removing all the cabinets, bringing them back to a paint shop and reinstalling them weeks later.
The reason for this is that there is no chemistry that exists to be able to do this on-site with the same durability. This was our ah-ha moment. There was our opportunity. The same one we saw 10 years ago in the exterior painting industry. If we could create the process and the chemistry to allow us to do a kitchen in one day, with the same durability and finish of a new one, we'd be on to something… so we set out to do it.
Countless hours of research and development later led us to the creation of our proprietary chemistry and process. In harmony with our specialized equipment this now allows us to deliver a factory quality finish and durability, for a fraction of the cost of replacing your kitchen… in one day!
We offer on-site cabinet refinishing in one day!
Forget the long and expensive process of replacing your kitchen cabinets and the stress and uncertain results of a DIY project. Refacing your kitchen cabinets offers a cost-effective way to update and modernize your kitchen.
What are the benefits?
Our innovate spray paint solution provides on-site refinishing and the long-lasting durability of brand-new kitchen cabinets, but for a fraction of the cost and in a fraction of the time.
Premium kitchen cabinets at a fraction of the cost of new cabinets
On-site refinishing in one day - your cabinets never leave your home
Superior paint technology that offers durable, long-lasting results
No mess or "down time" for your kitchen
Professional, factory-quality results
Together, our coatings, process, and equipment create the unique formulation that delivers premium quality at a cost-effective price. This is how we deliver a like-new kitchen in one day with little odor, low toxicity, no mess and a superior finish.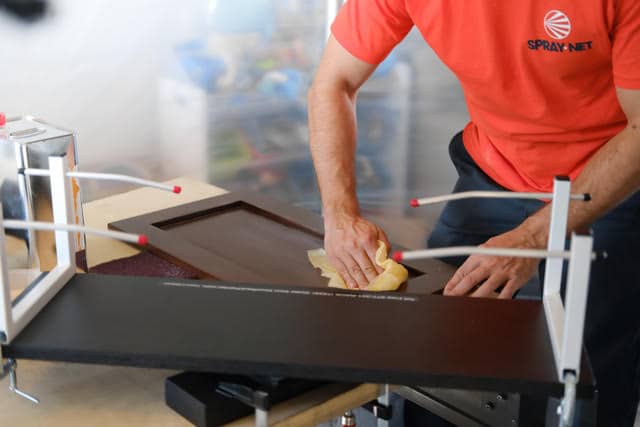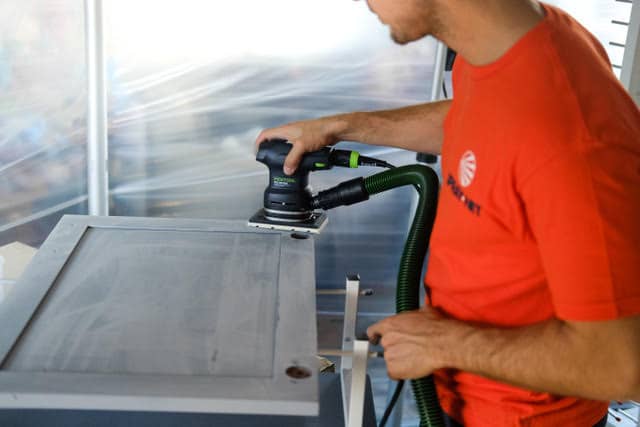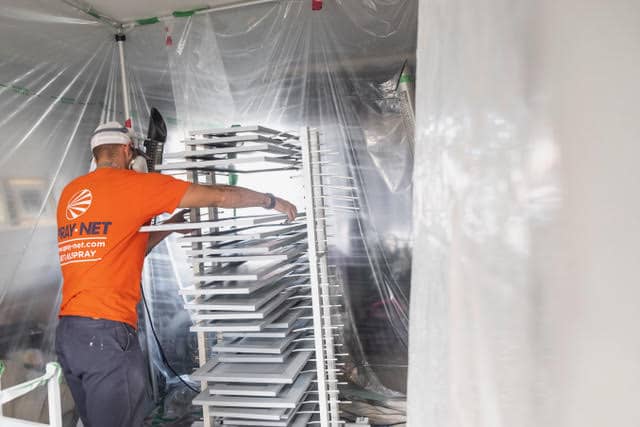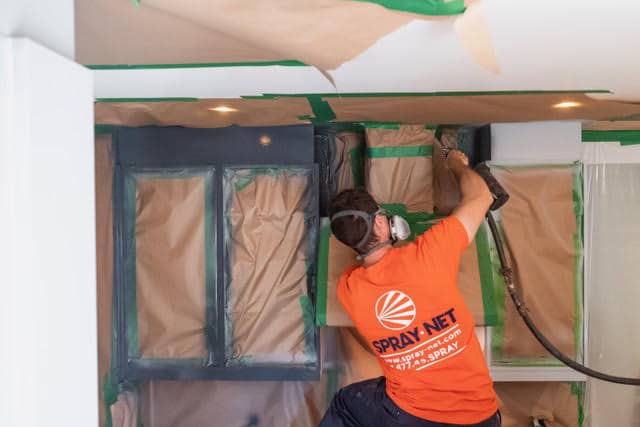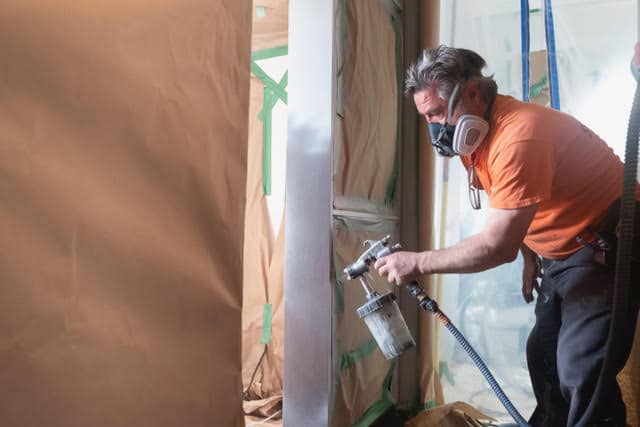 Get started today with a few simple steps:
Check out more kitchen cabinet transformations